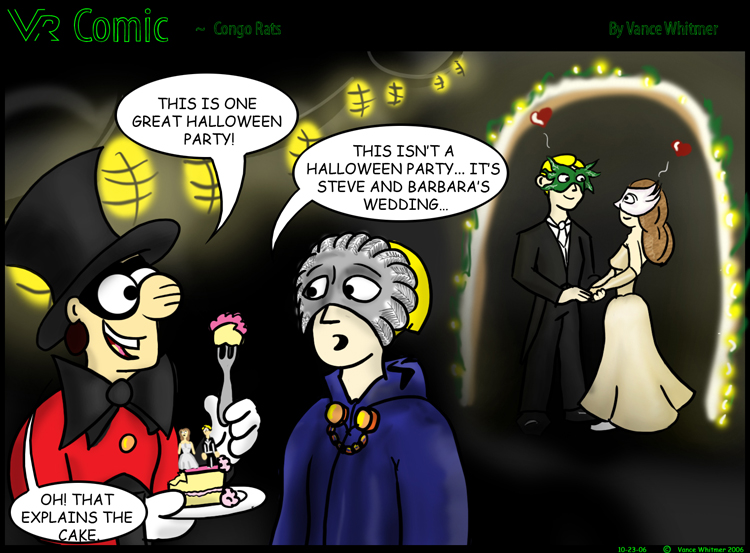 This week we're taking a slight hiatus from our apartment search to attend the wedding our good friends Steve and Barbara. Less then a week before Halloween and they have a masquerade reception. An onlooker would sooner see a Halloween party then a wedding. Much love to the two of them and all the well wishing in the world.

Next week we will be continuing our hunt for a new haunt. See what wacky adventures our two adventurers will find them selves in next!
First on the list is a big congrats to Steve and Barbara. Both for them getting married and also for having the most entertaining wedding I have ever been to. A brief description for all who didn't attend. The actual service took only about fifteen minutes and had jokes and Barbara's giggling to keep us all entertained. Then we went on to the masquerade part of it and that has to be the most fun I've had at a get together in a long time.

On another note, Vance and I are working on changing the site a bit, nothing to drastic, just some new art as well as a new feature (or two, who keeps count?). Since Vance has held up his end and done the new artwork, that leaves it up to me to actually change things around so that all of our readers (that means you) get to see it. I'll keep everyone posted on what gets changed and when.
Okay, I've updated the site with the new header and the new back and next buttons. I also added a new picture to the Characters page. Check them out and then click on the picture of Vance or myself in the header to send us an email and let us know what you think.